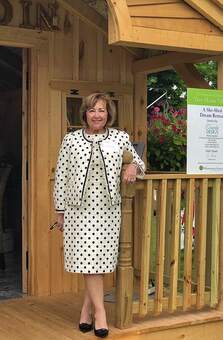 About Karen and Corinha Design
Corinha Design has 28 years of experience in creating residential and commercial interiors, from city condos to coastal estates. We have a meticulous eye for color and scale, as well as a deep appreciation for form and function. Your design preferences and budget will be at the forefront of the project. Your home should be uniquely yours, and we do not conform to a predictable, one-size-fits-all aesthetic. Corinha Design welcomes the opportunity to work with you and create stunning rooms for your property.
The firm's principal, Karen Corinha, is an industry veteran who is based in New England but leads design projects throughout the United States. Karen holds an art degree from the University of Massachusetts, as well as graduate study in architecture and interior design from Rhode Island School of Design. She brings a tremendous amount of experience not only for designing spaces that look great and function well but also reflect her clients' personal style.